Identified by Landscape Architect magazine as an Industry 'Mover & Shaker', The Wright Scoop –Sylvia Hoehns Wright is recipient of the 'Turning America from Eco-weak to Eco-chic' award sponsored by Hines Horticulture, Project Evergreen and Today's Garden Center magazine.

Wright's advocacy recommends techniques proven to move America's landscapes from eco-weak to eco-chic, create a legacy of healthy community green spaces. Her 'green' writing is spotlighted by the VA Press Women Association. In fact, Gigi Amateau, author of the award winning youth novel Claiming Georgia Tate, describes Wright's writing as, "thrilling, to tell the truth. She really nails it. I laughed and loved the whole thing. In the past couple of years, I've gotten away from gardening (except in my mind); Wright's words reminded me of why I love to work in the earth in the first place."

A graduate of the state of VA's Natural Resource Leadership Institute program, Wright attend landscape design courses sponsored by Lewis Ginter Botanical Gardens and the National Garden Association Stewards of the Land programs. She is a graduate of Henrico County VA's master gardener program.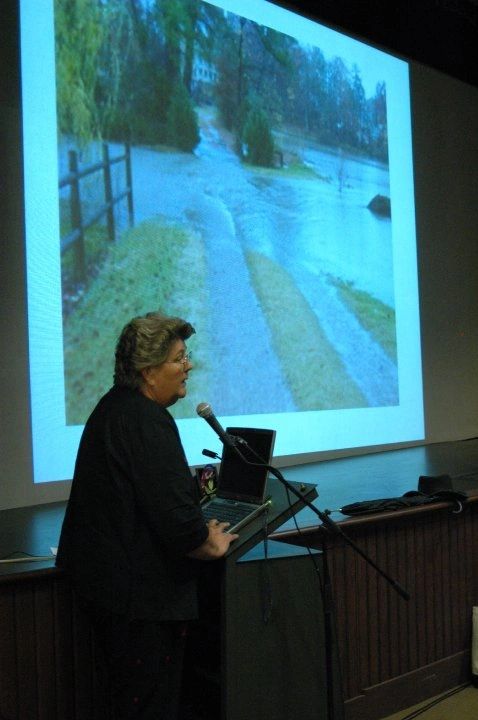 Having witness Wright's first-hand knowledge of the impact of urban development on her central Virginia wet-land property, editor
Kathy Jentz
of Washington Gardener Magazine says "Sylvia Hoehns Wright's
landscape gardening strategies
offer guidelines for joining the green revolution in your own yards." After attending a workshop,
Changing America's Landscape
, sponsored by the National Cities Conference, "I ," says
Kenneth Pritchett
, "was anxious to start a Go Green effort for my community, Petersburg VA."
As recipient of the
Turning America from Eco-weak to Eco-chic Award
, Wright challenges communities to create eco sustainable landscapes which reflect a
6 P
educational program: inspire
People
to acquire an understanding of the
Place
in which they reside, select
Plants
that work-well in their region, install the identified plants during appropriate
Planting
seasons,
Purchase
plants as a buy-local effort to support community economy which results in creating eco and community
Prosperity
for all. To place emphasis on eco-impact, the 6 P program is expanded to inspire all to create landscape gardens of C A R E - conservation, accountability, recovery and eco-efficiency!